Click to Return to the Home Page of the Dragonfly Book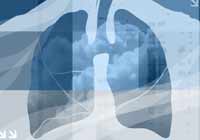 • SARS is a severe lung infection that resembles the flu.
• After first appearing in the Guangdong province of China in November 2002, SARS has been spread around the world by travelers.
• Although the evidence is not yet conclusive, researchers increasingly believe that SARS is caused by a virus.
• There are, as yet, no effective medicines or vaccines against SARS. Medical experts have attempted to contain the spread of the disease by isolation of affected individuals.
• Although SARS is a serious infection, to date the death rate from SARS has been relatively low. Click here for a graphic from the World Health Organization showing the number of cases and the number of deaths over the past few months.
• Click Here for a worldwide map of the incidence of SARS (updated to 4/18/03).
The Emerging Threat from "SARS"

SARS stands for Severe Acute Respiratory Syndrome. A "syndrome" is not a disease, but a collection of symptoms that may or may not be caused by a single virus or bacterium. SARS is a respiratory infection that seems to have first appeared in China late in 2002. It's symptoms are similar to those of the flu, and many of the first SARS infections were in fact mistaken for flu.

As SARS infections spread, it became clear that this disease could be spread easily from person to person. A number of health workers in China became ill after caring for SARS patients, and many of those have died from the infection.

| | |
| --- | --- |
| In April 2003, a number of laboratories in the US and around the world published evidence that SARS may be caused by a kind of virus known as a "coronavirus." Coronaviruses are surrounded by a corona-like halo (see the micrograph at right). Coronaviruses are responsible for a number of diseases, including intestinal infections in cats and dogs. This is the first time, however, that a coronavirus has been implicated in a human respiratory infection. | |


Information about SARS: